February 4, 2021
cnstamping0 Comment
Heju Stamping: 2020 Year-end Management Review
2020 was an extraordinary year, due to the global epidemic of COVID-19, it's also a challenging and harvest year for HEJU. In the 2020, under the leadership and support of General manager Mr.Huang, the whole company is united to overcome difficulties and closely focus on the turnover target set at the beginning of 2020, seize opportunities, seek development, finally get improvement and achieved the goal at the end of year.
With the arrival of the New Year, HEJU held the 2020 year-end management review as scheduled. It mainly focuses on the work report of each department in 2020, the optimization of internal management system, and the work plan and outlook in 2021.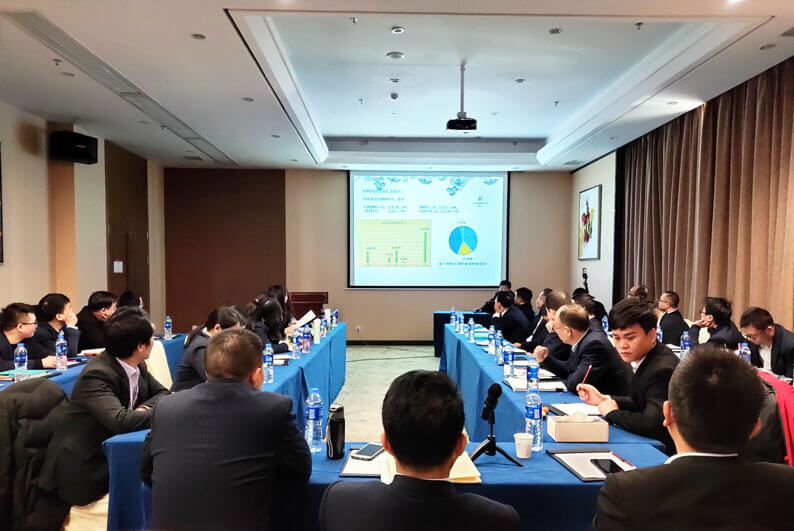 1. Each Department Work Achievements and The Company's Development Direction
i. The turnover growth target set in 2020 is 25%, and the actual growth is 37%, happy that the target is overfulfilled, so the target for 2021 we set to increase by 30%;
ii. The performance of production, QC, R&D, Human resources departments have all increased compared to data in 2019, but there are still some shortcomings that need to be overcome and improved in the new year;
iii. Realized diversified stamping products, formed industry advantages on micro motors, precision small holes, and acoustic components etc.
iiii: Continue to focus and invest in the market of new energy power batteries, automotive connector parts, fast prototypes etc.
2. Internal Management System Improvement
(1) Regularly conduct 5S inspections on company dormitories and factory workshops to comprehensively enhance the company's image;
(2) Pay attention to the technical training of internal talents, newly add evaluation and promotion mechanism for internal promotion technicians, to enhance the overall dedication and enthusiasm of employees;
(3) Continuously promote and strengthen the company's rules, and enhance the awareness of workers in each departments to standard operations;
(4) According to market demand, enhance the company's competitiveness and introduce more management system certifications, like ISO 13485;
(5) Each department has training on different topics at least once a week, and establishes a reward and punishment mechanism to allow employees to treat training as a work habit.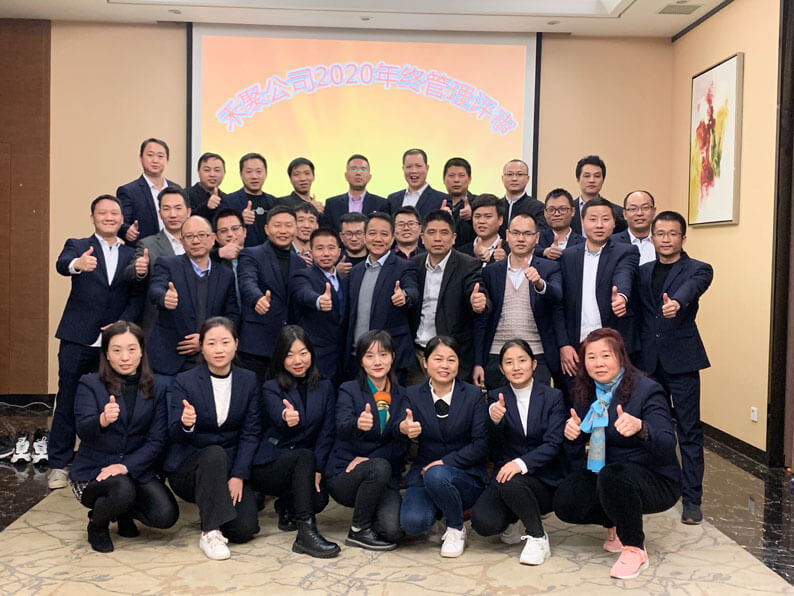 Finally, the general manager, Mr. Huang, made a speech: It is not easy to achieve such impressive results in 2020, it is relying on the hard work and hardwork spirits of all the staff at Heju Company. Looking back on 2020, it is very happy to achieve the goal, but at the same time, don't forget our own shortcomings. Heju will have more challenges in the future development. All departments should implement improvement measures based on the shortcomings raised by the this review meeting to promote the orderly development and implementation of various tasks. In 2021, all employees of the company must focus on the production and operation goals and tasks, and continue to maintain the state of fighting to achieve the goal.