February 10, 2021
cnstamping0 Comment
How to Make a Sheet Metal Stamping Die
There are many types of tooling, including single die, compound die and progressive die. To determine tooling form, it must be based on the requirements of the stamping parts, production batch quantity, and tooling fabrication condition.
What is Metal Stamping Die?
Stamping die is a special process equipment for processing materials (metal or non-metal) into parts (or semi-finished products) in cold stamping processing, called cold stamping die. Stamping is a pressure processing method that installed tooling on press to apply pressure to raw material at room temperature to cause separation or plastic deformation to obtain the required parts.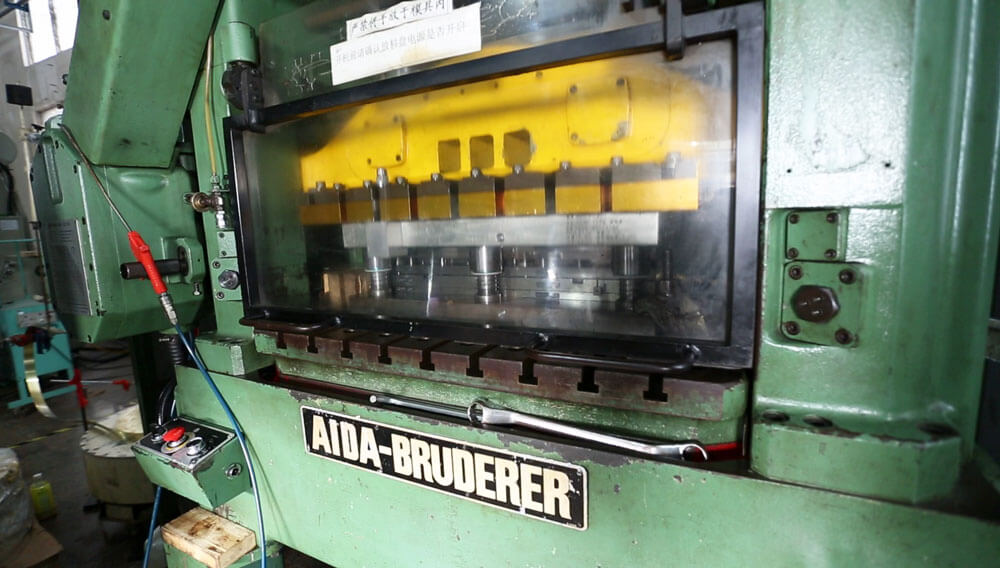 How to Make a Sheet Metal Stamping Die?
Step1: Sample measurement / component drawing
Analysis customer drawing if no drawing, need to measure sample; then find out the difficulty, factors that will affect product dimension, stability forming difficulty, insert's fragility, appearance damage etc. Finally confirm tooling fabrication class.
Step2: Tooling design review
Stamping die designing demands: precision dimension, smooth surface, reasonable structure, high production efficiency, easy to automate; easy production, high life, low cost, process guidance and economical.
Once received customer's drawing or samples, project engineer will conduct tooling development notice to R&D, QC and other relevant depts. to start tooling design formally. Engineering team will have designing meeting to review product dimension, structure and production craft. If any unclear points contact customer at the first time and backup the meeting result.
The in-charge engineer will be nominated by engineer manager to do stamping process drawing, need to take different component designing function, tooling precision, lifetime and customer requirements into consideration, to confirm strip layout design, once confirmed by manager then provide to customer approve.
Once drawing confirmed, engineer will overview the whole tooling design, in case this any issue. Provide final tooling drawing which confirmed by manager then send to customer approval. Upon customer confirmation, organize the CAD drawing.
Step6: Tooling fabrication
Make the whole tooling design, organize die plates and inserts, and then arrange for fabrication. General process as below:
Prepare raw material
CNC
Rough grinding
Vacuum heat treatment
Rough cut
Ultracryogenic treatment
JG, wire cutting
Step7: Die plate & insert inspection
QC will inspect finished inserts & die plates, once qualified, then send for tooling assembly.
Assembly the tooling per tooling drawing, pay attention to inserts / die plates precision.
Install tooling into press machine, then do stamping and inspect sample dimensions, if dimension out of spec. then adjust the tooling accordingly until get all the dimensions in spec.
Send the qualified sample to customer for approval & release for mass production.